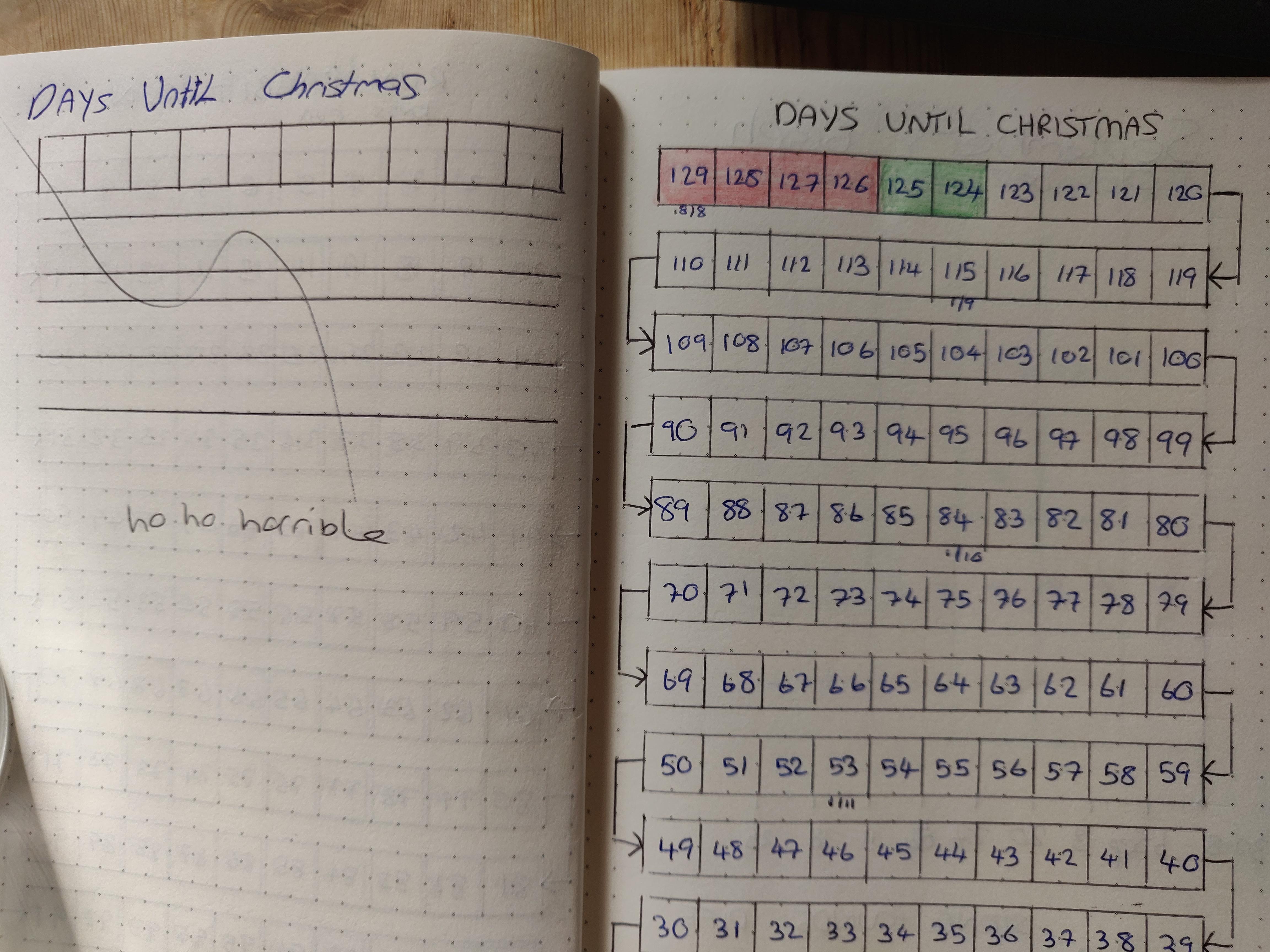 Obviously, my big fail is failing to write any blog posts since April! I've been busy finishing off my book and just life in general.
Summer is almost over and the kids are heading back to school (thank God) so hopefully I'll have some time to make, blog and generally entertain you all.
I do have an actual fail for you: Bullet Journals! I love bullet journals. They appeal to my stationary addiction and OCD on neat lines. A bullet journal is a blank notebook with dots in it. Just google it and you'll see some beautiful examples of people using their bullet journal as diaries. I've had some in the past but have always ended up not filling them in and abandoning them.
My biggest problem is I want them to look perfect but I am not neat enough. What I want the journal to look like versus what I can actually draw are two very different things!
So anytime I make a mistake, I rip out the page. Which is the WORST THING EVER. Ask any teacher what they want to ban from schools. Somewhere behind phones and students you'll find Tipp-Ex. Rubbing out your mistakes and neatly putting in the right answer is the worst way to learn from your mistakes.
In the same way, ripping out pages is just so violent and horrible. The book ends up going all floppy and I feel horribly guilty I've ruined such a beautiful journal.
I've decided this year's journal (we work in academic years here!) will be the ultimate fail journal. I'm NOT ripping out any pages and leaving the errors in. I need to accept my messiness and move on and actually use the journal.
So far we have August with the rows too narrow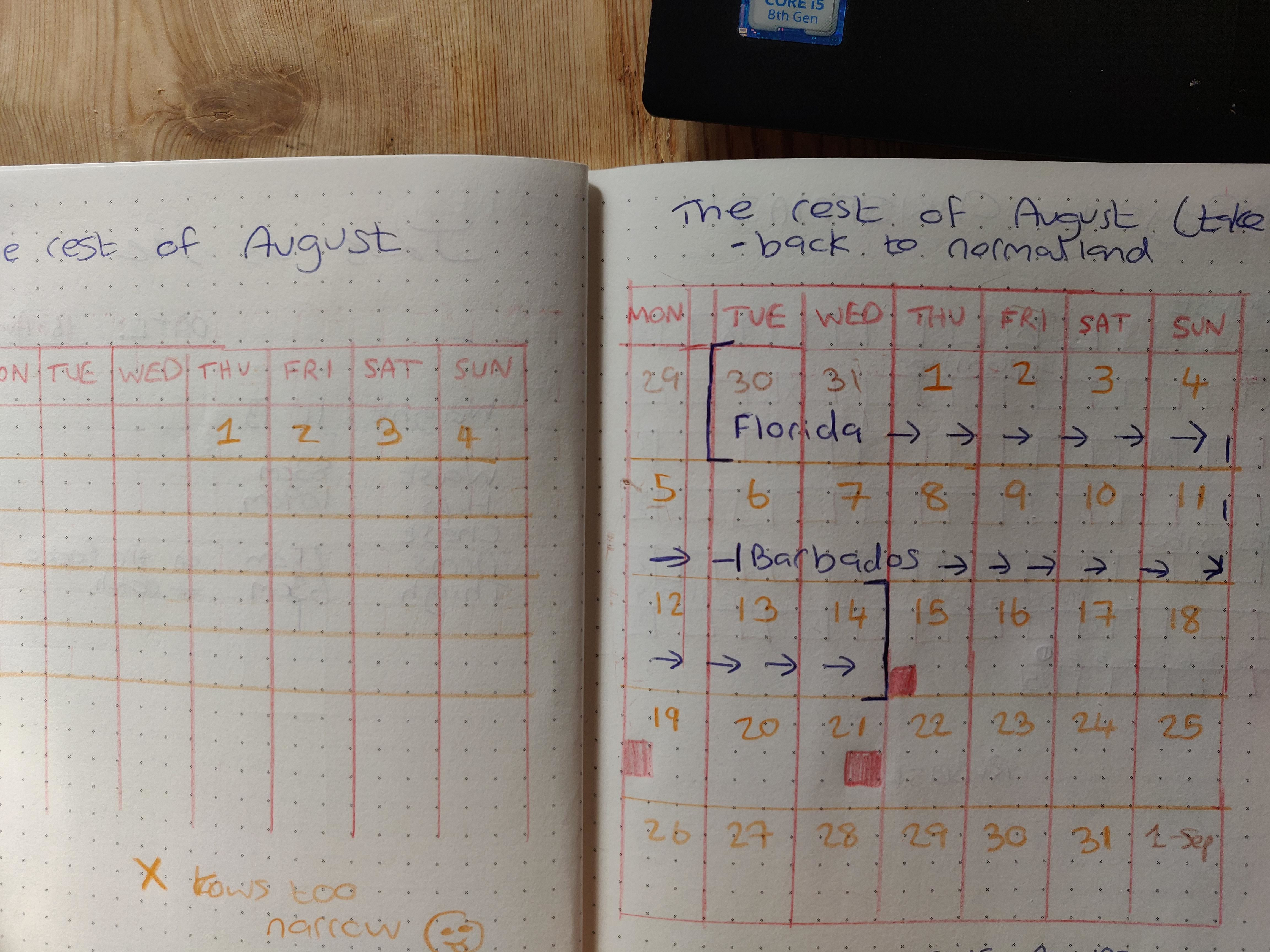 And drawing lines wrong on the countdown to Christmas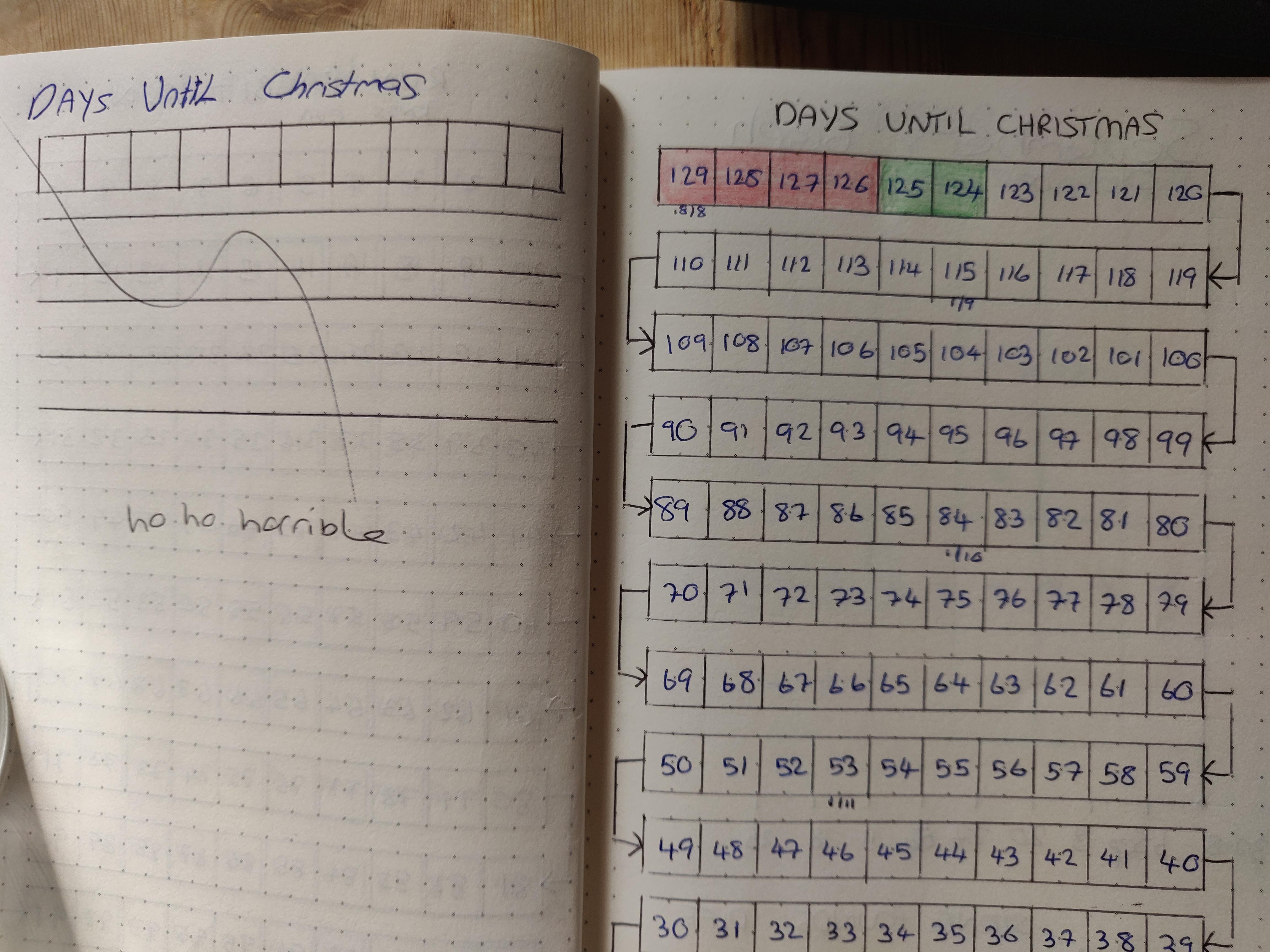 Wish me luck!