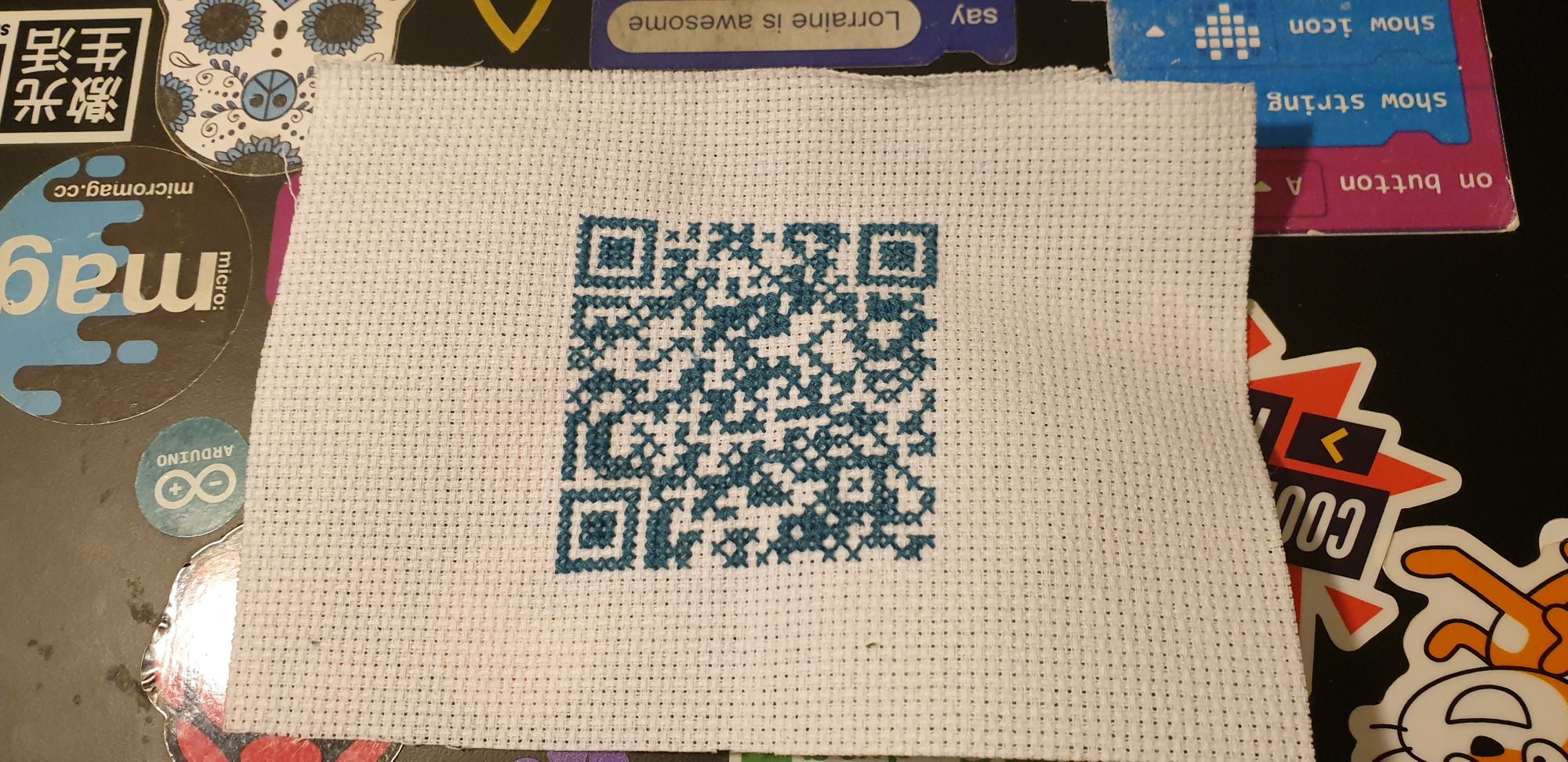 Did you know that you can cross stitch a QR code? It's a really geeky way of displaying information. They take a while to stitch - around 5+ hours for a beginner, but I find stitching relaxing and a great break from the computer screen.
Here's some steps to help you make your own.  
What do you want to hide behind the QR code? QR generator websites offer lots of services, some you might have to pay for. I'd say keep it simple! A website or an email address. Copy what you want to use.
Find a QR generator website. If this is for something commercial or you want to last forever, sign up for an account so you can keep your QR code.
Paste your website or email address that's it. Your QR code is generated.
Download it for safe keeping.
I printed mine so I could stitch without my computer.
Get your stitching materials together: aida, thread, scissors, cosy chair.
Start stitching. My stitch took 4.5 hours. I watched a movie so I wasn't speed stitching until the last 90 minutes when I wanted to go to bed!
Scan your QR code using a QR app on your phone.
Tada! It works
I've never had problems with my stitches scanning. If you do, check your pattern against what you've stitched - you might be missing a square.
In 2017 I made a cross stitch that would e-mail my husband that I was on my way. I framed it and put it up at work where it still is!