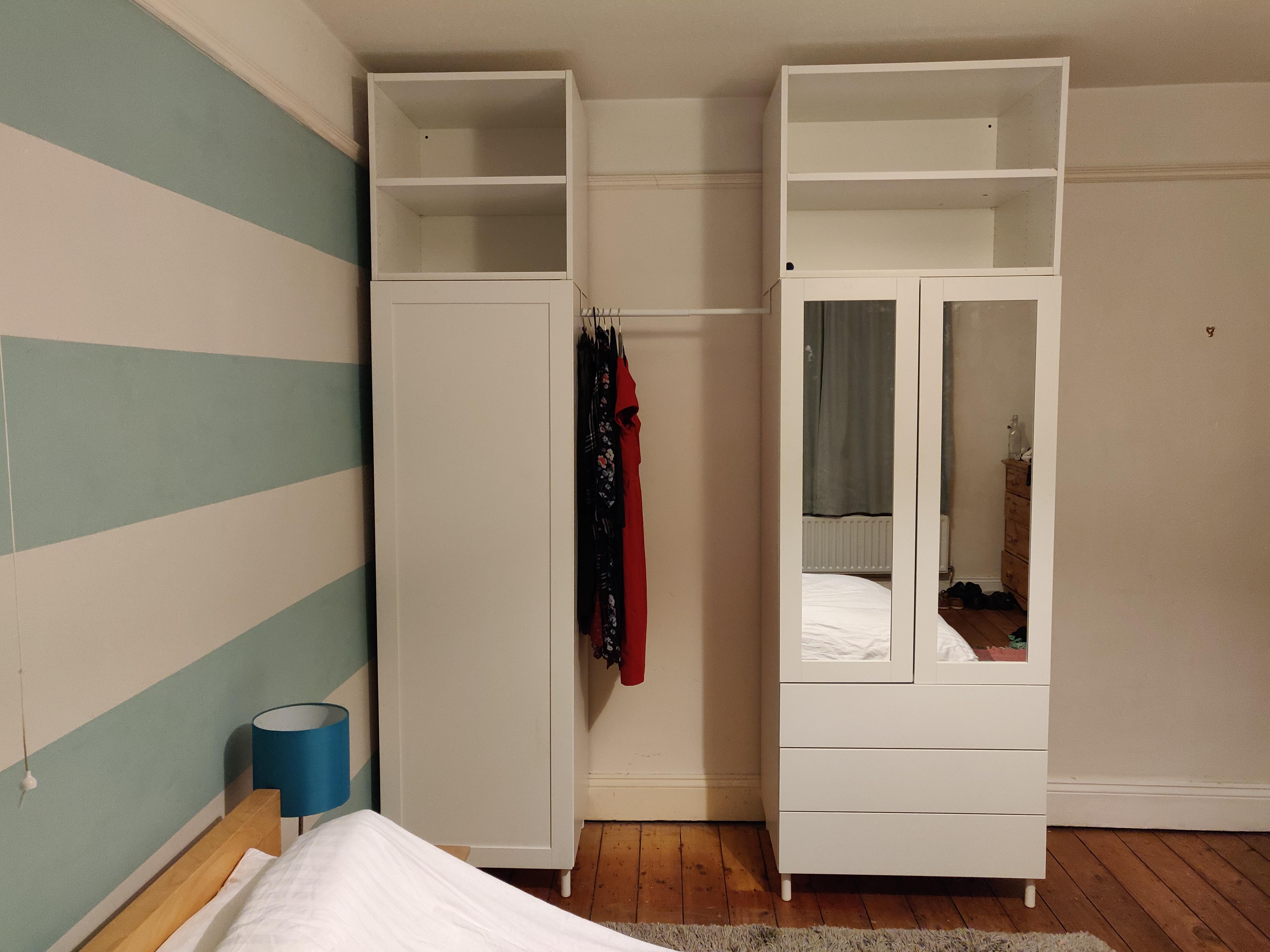 This week's Friday Fail is about an IKEA wardrobe. I know, you think I'm going to talk about screwing doors on upside down or dropping one on my foot. (I did all of that but my fail is not building related).
But this fail is about something we all do.
I took a staged photo. I had spent all day disassembling the old wardrobe, taking it to the tip and building the new wardrobe. I wanted to take a picture to show the fruits of my labour. But I was shattered and needed to pick the kids up. So I hid the mess out of the camera shot.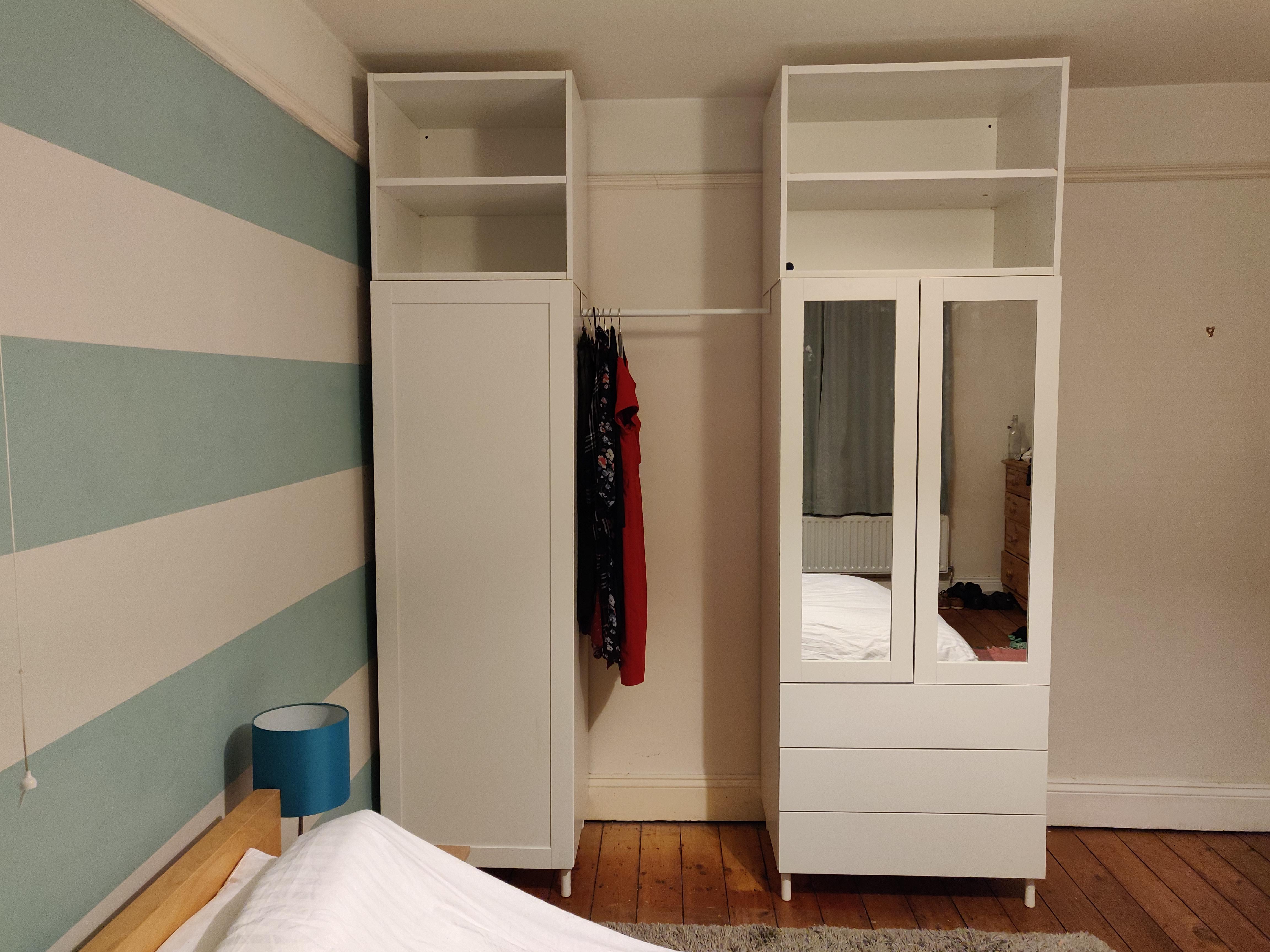 It took me forever to get this picture cause I kept finding a sock in the mirror or a dirty glass on the bedside table.
What's funnier is how under the covers was this: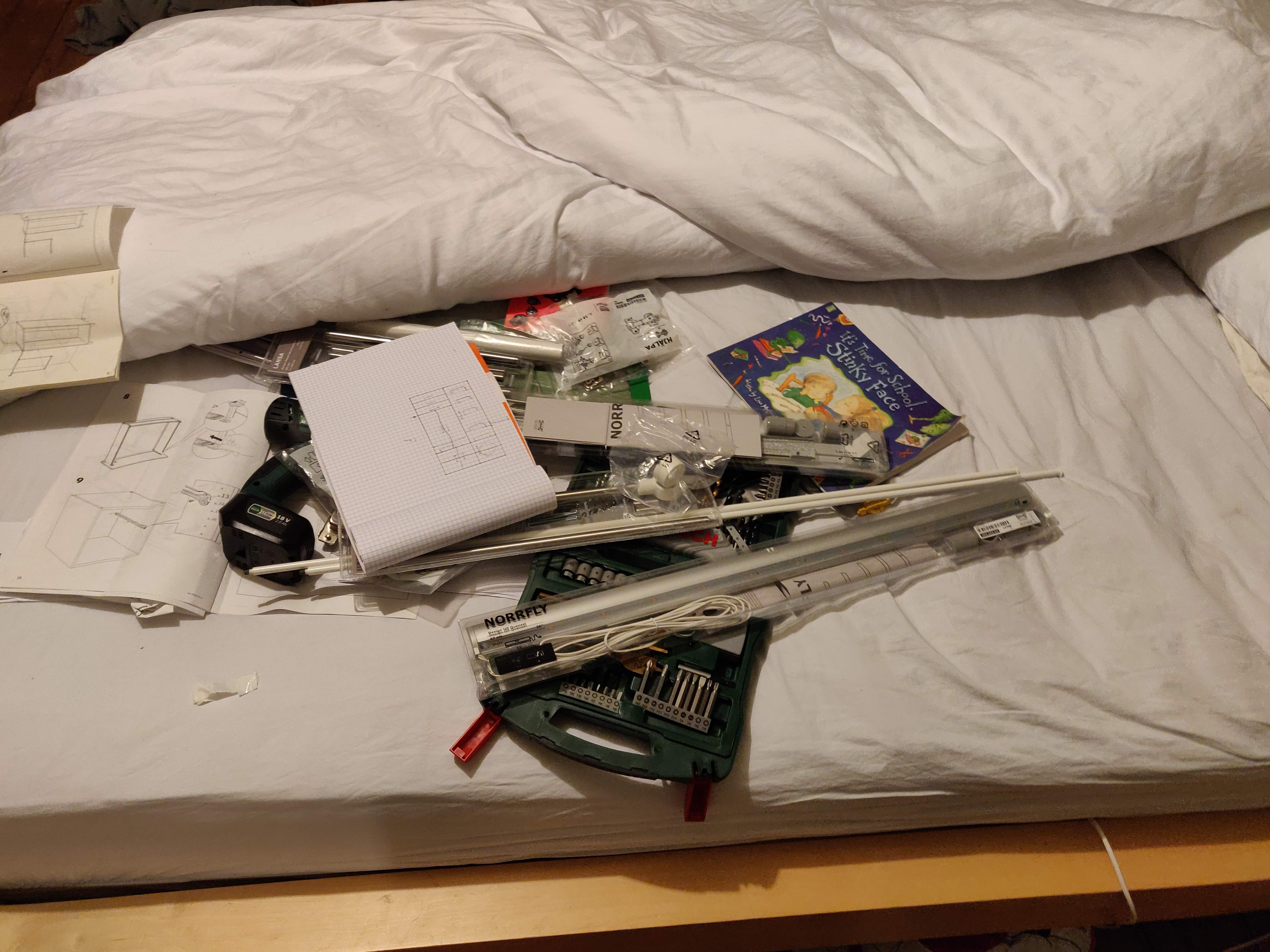 I wanted a nice picture of my hard work but what I took was a staged photo of some nice wardrobes and the hard work hiding under the duvet! The second photo is the hard work. It's the planning, the drilling, the reading of instructions. The bruise on my toe is the hard work. But those aren't the pictures we post.